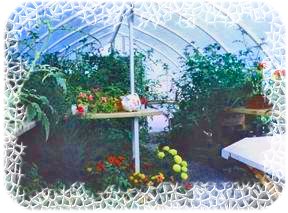 All Hobby Gardens greenhouse kits are designed to be assembled easily by the weekend gardener. Our greenhouse kits are supplied to you with the highest quality materials available and our detailed assembly plans are complete from the wood frame shopping list (wood for end frames are supplied by customer) thru the final assembly drawings.


Optional Accessories:

| | |
| --- | --- |
| Ventilation System | Shade Cloth |
| Ground Cover | Heaters (available at low factory prices) |
Hobby Gardens Greenhouses offer Year-Round Growing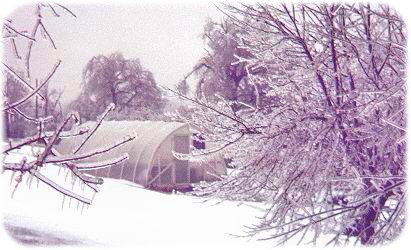 Hobby Gardens accessory list includes Heaters, Ventilating Systems, Shade Cloth, etc., to accommodate your horticultural needs. All models have been field tested in the most severe winter conditions and high winds. They are easily heated in cold weather and designed to provide complete ventilation. Minimal maintenance and years of service are assured with our patented Gothic Design.

When you consider all the features of our film, it's the obvious choice for your greenhouse operations, no matter how big or small.
Anti-condensation is a special additive package helping to keep condinsation from dribbing by causing moisture to flow down the side of the greenhouse, where it won't affect plants. Bottom line: you'll get healthier looking plants with less stress.
More UV protection means longer film life because it blocks harmful UV rays that can damage plastic... and your crop
Optimum light transmission - lets more direct growing light in, while keeping harmful UV rays out (allows less than 1% of UV light transmission)
Special resins keep it flexible in cold weather, yet stable under hot conditions
Stays cleaner - attracts less dust, washes off easily.

ALL MODELS EXPANDABLE UP TO 96 FEET!

Expansion kits in 2 ft. increments are available. Prices upon request. Call us at (603) 927-4283, or email us at hgglori@aol.com